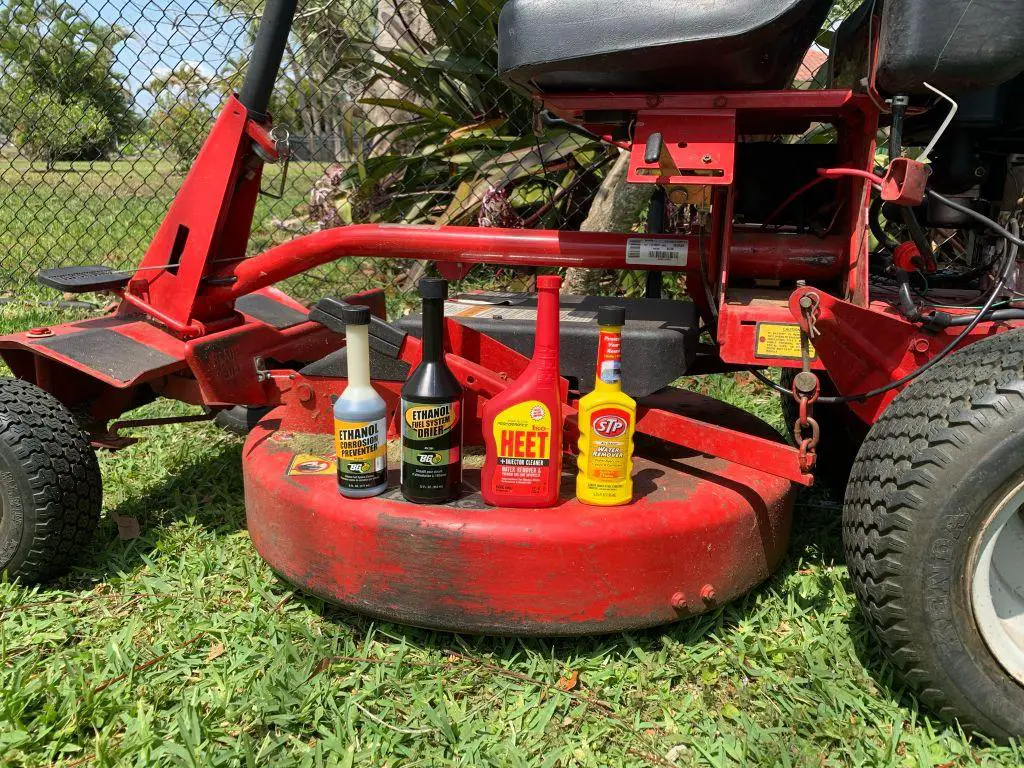 Every boat, motorcycle, generator and even car owner can be susceptible to water in the gas tank of their motor. When troubleshooting engine problems, water in the fuel tank is often an overlooked issue but easily solved. We are going to look into a few reasons why water can find its way into your fuel, what additives can help to fix this problem and other methods to fix the issue. 
How Does Water Get Into a Gas Tank?
The most common way for water to get into your gas tank isn't your fault! More often than not it is "bad gas" pumped into your vehicles gas tank from the filling station. For other engines like a generator, motorcycle or boat that tend to sit for a while unused, condensation can be the issue of water in the gas.
Never get gas at a station where you see the fuel truck filling the underground tanks, this tends to stir up the water and other contaminates into the fuel as the tanks are filled.
No matter how it got into the system, the symptoms of water diluting gas are the same:
Symptoms
Hesitation
Loss of power
Trouble starting
Sputtering
No other issues found and still have a poor running motor
The picture below gives an example of what water in a gas tank might look like. Water is more dense than gas and the two will separate as seen in the clear jar. If your vehicle or machines fuel pickup is located on the bottom of the tank, that could mean water is being fed to the engine instead of gasoline.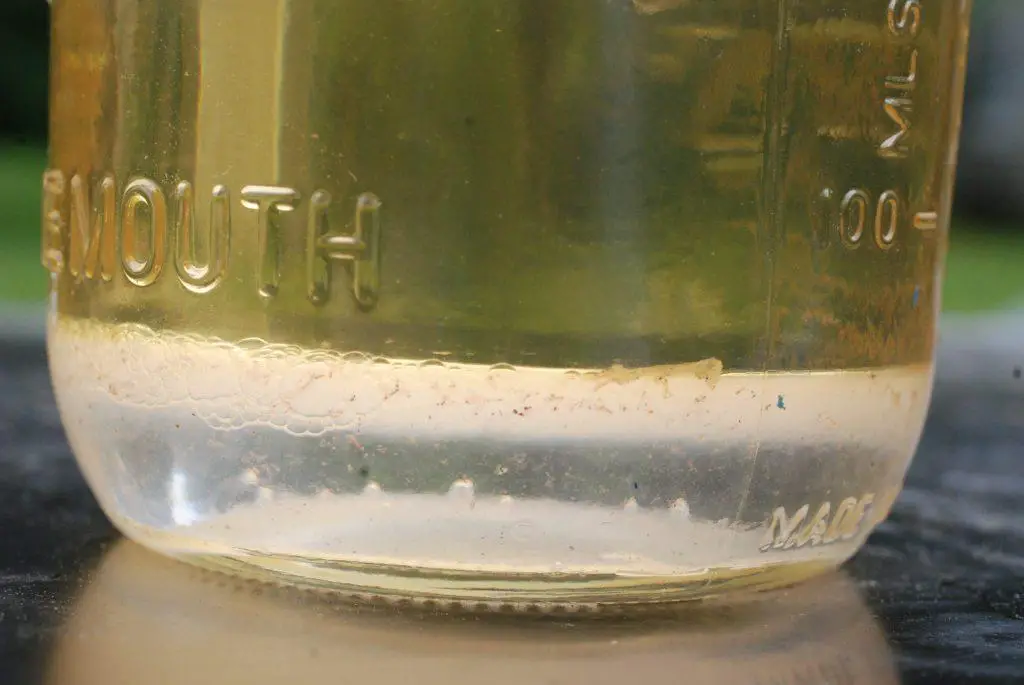 Best Additives for removing water from your fuel tank: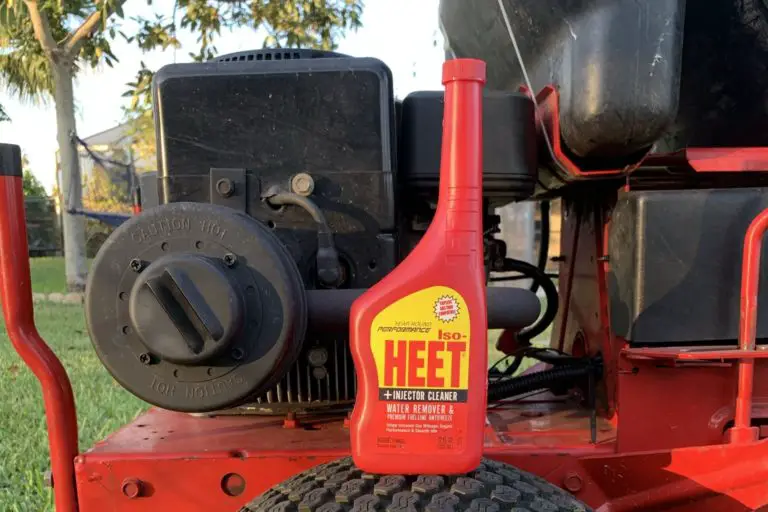 Heet is the industry standard if you need an additive to remove the water from your gas tank. Not only is ISO-HEET a gas anti-freeze, but it can remove up to 5x the water as other additives. Easy to use and can be used with 2 cycle engines, gas or diesel. ISO-Heet has been a favorite of the Additivehelp.com staff for years.
Versatile- Can be used in normal gas, 2 cycle and diesel systems
One bottle treats up to 20 gallons
Prevents rust in your fuel system
---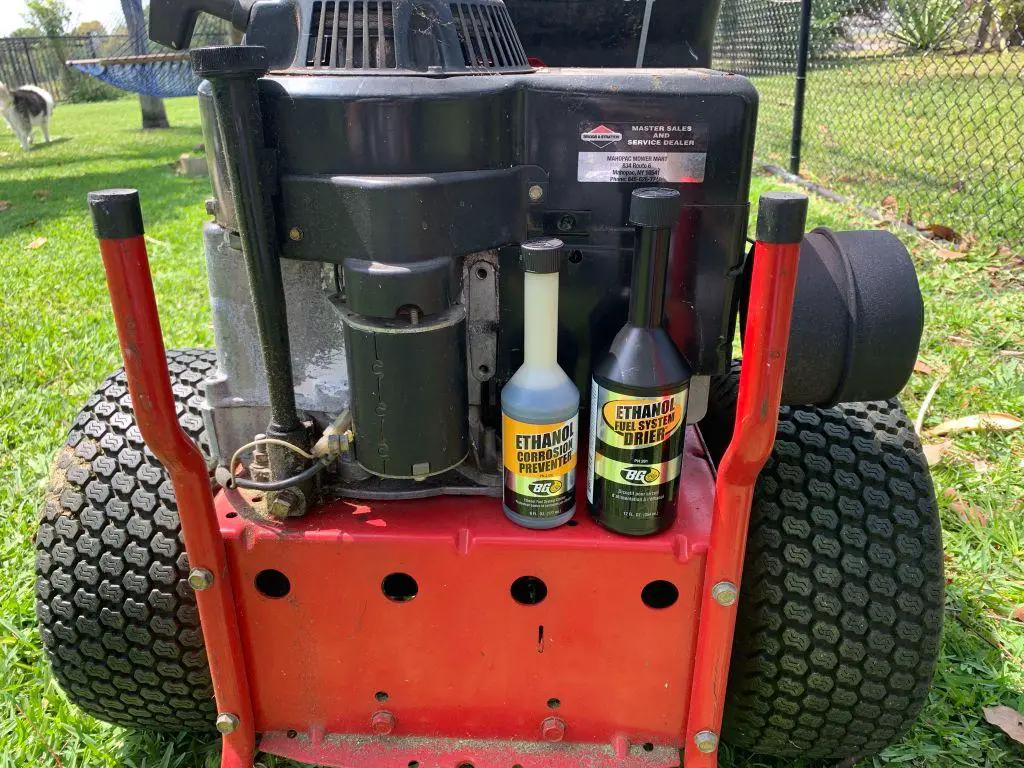 BG makes a great line of additives for just about every petroleum based system. This fuel system drier is made right here in the USA. Much like ISO-HEET, BG suspends the moisture in the fuel until it is burnt off in your engine.
Made in the USA
Prevents fuel freezing over winter storage
Prevents rust and corrosion in your fuel system
---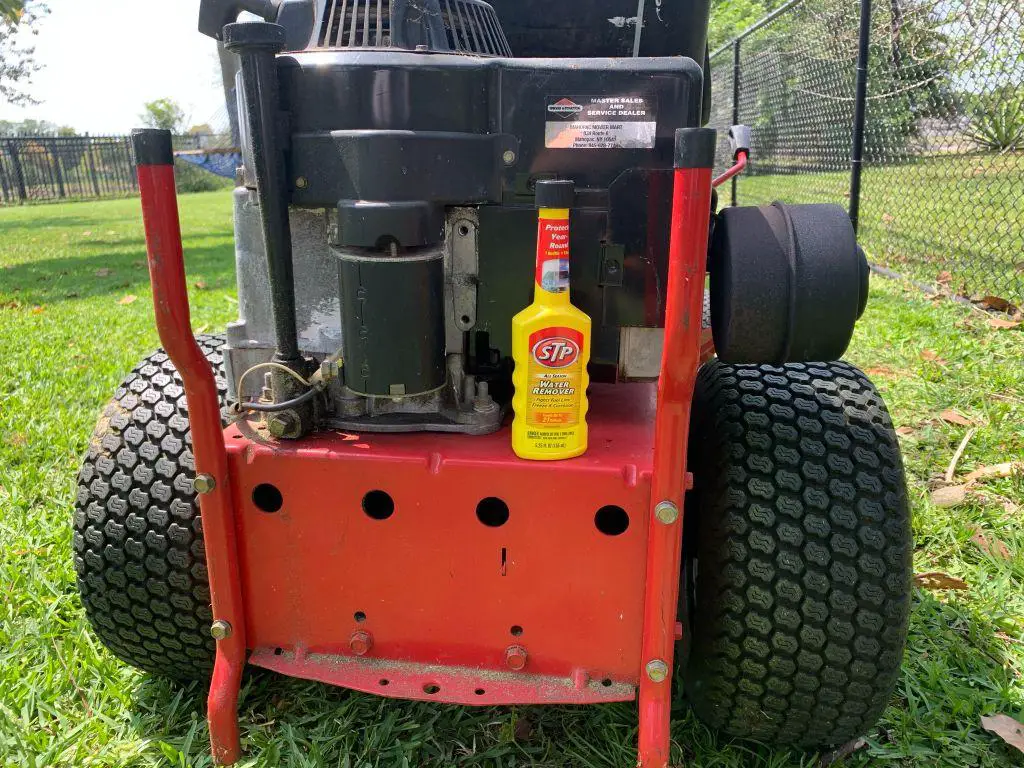 STP is a brand just about every car enthusiast knows. Just like ISO-HEET and BG Drier kit, STP helps suspend the water in your gas tank resulting in better starting and longer fuel life during storage.
Final Thoughts
No matter if you are a car, boat, truck, motorcycle or boat owner we are all susceptible to water in the fuel tank. These three additives are the first step in removing water from your gas tank. Sometimes the contamination is too much and the fuel tank will need to be lowered and manually drained. Use one of the three additives first to avoid a potentially large mec
FAQ:
How do I know there is water in my gas tank?

Common symptoms include sputtering at idle, surging, and the car refusing to start

How did water get into my gas tank?

The two common ways water collects in a fuel tank is from condensation and contaminated fuel.